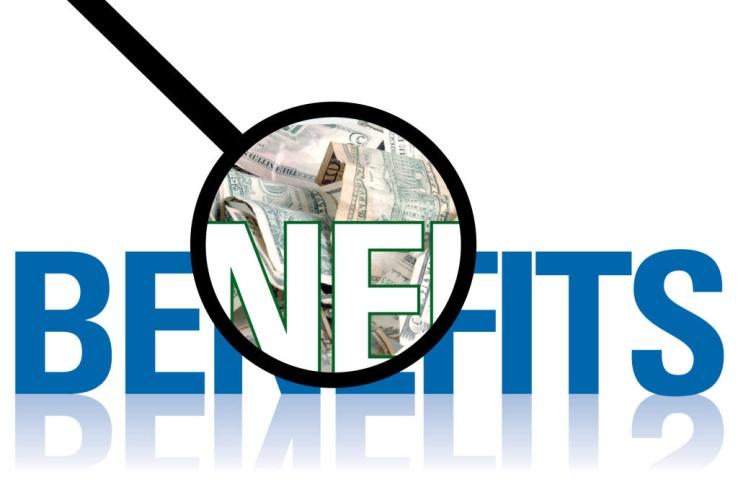 Five Benefits of Hiring an IT Staffing Agency
It is getting more difficult to find new and good employees. The process is also becoming more expensive with each passing year. According to the SHRM, it takes forty – two days on average to hire an employee and costs the company around $4129. Add training costs, which averages around $1886 a year and you have a large figure to deal with. In case you make a wrong hire, that would cost the company another huge sum of money and time.
What are the options? Well, the best way would be to work with a staffing agency. A good staffing agency will not only help find the best talent for your requirement but would also cost much less than it would if you do the exercise on your own. Given below are five good reasons to hire a staffing agency for all your recruitment needs.
Staffing Agencies Help Save Time
Remember the average time taken in hiring a new employee. Well, one of the biggest advantages of working with a staffing agency is saving on time. Once the agency has your requirement, they conduct the background checks, interview prospective candidates and present the short-listed ones to you. Most good staffing agencies will have a roster of prospective candidates in their database. If you are looking for an employee with specialized skill sets, a staffing agency will be able to find you one; more easily than if you try it yourself. Staffing agency recruiters are in constant touch with changes and new trends in the industries and keep updating their database with people who can work in the new environment.
Hiring an employee involves extensive paperwork, more so with hiring in the IT industry. Contractual jobs are more popular in the IT industry and doing the same paperwork every time you need another contractual worker can be time – consuming. Staffing agencies do all the paperwork before sending the qualified person to you. This saves you both time and money.
Staffing Agencies Have a Bigger Pool of Candidates
Staffing agencies have access to a bigger pool of potential candidates as compared to the HR department in your office. Not only do recruiters at staffing agencies keep looking for new potential recruits, but job seekers also stay in touch with staffing agencies for openings in their field. A good IT staffing agency will most likely already have potential candidates for the position that you require. If not, it should not take them more than a few days to find the right candidate.
IT companies frequently require people on a contractual basis. A good IT staffing agency will be able to help you with finding the right candidates as they would have already interviewed various candidates and would know their tenure preference. A large number of freelancers and contractors prefer working with staffing agencies as it allows them both the flexibility and the chance to work on different projects.
Your company may be exploring the option of taking on a project and requires people with specialized skills to do the job. However, you do not wish to hire full – time employees at this moment because you still need to decide if your company wants to take on projects of this nature. Staffing agencies can provide you people with the required skill sets to work on the project without the need to hire them permanently. Once the project is completed or if you decide not to pursue it further, these people can be released back to the agency.
Hiring a Staffing Agency Saves Money
Staffing agencies can save you a lot of time and money. Employee attrition is a bring problem in the IT industry. Chris Connolly from New England Staffing says that using an IT recruiter to find your next IT employee will save you money because employee turnover is less likely. Staffing agencies screen candidates, do the background check, interview them and then send them to you. This, along with the fact that the reputation of the staffing agency also depends on providing candidates who are not prone to switching jobs at the first opportunity, ensures that the staffing agencies are careful about matching the candidate to the job profile.
Staffing agencies can also take on the work of the HR department, in case you do not have one. They are adept at handling HR functions including hiring, handling disciplinary actions and even terminating employees if required. Hiring employees through a staffing agency also reduces time spent on training them. Generally, staffing agencies will provide identified candidates who match the job profile and also provide the initial training to new candidates.
Hiring a staffing agency means that you do not need to spend money advertising or marketing for a new candidate. While advertising methods and new technology have made it possible to target the relevant audience; the fact is that some chunk of that money is not going to provide you with the desired results. Save your money by hiring a staffing agency, informing them of your requirements and letting them either advertise or find you the right candidate from their data bank.
Expertise and Exposure Makes the Difference
Your HR department will have experience in hiring, know all about the work culture at the office, and the ability to train recruits; but they might lack the knowledge required for hiring for a specialty job. Generally, HR departments are in touch with a particular group of people connected with their regular hiring process. Staffing agencies, because of the nature of their work, interact with people across all industry verticals. This exposure helps them find people with different or specialized skill sets. Having put in many years in selecting prospective candidates across different industry verticals and job profiles, staffing agencies have the expertise that generally is much higher than in – house HR departments.
Staffing Agencies are Accountable
The reputation and survival of any staffing agency depend on the successful placement of recruits with their clients. Placing the wrong candidate, or high attrition amongst those sent by them would result in their clients taking their business someplace else. This makes the staffing agency accountable. While your HR department may have numerous priorities that require their attention, the staffing agency's priority is to find you the right candidate.
If your HR department hires the wrong candidate, the cost of hiring, time sent on it and the effort put into the job, has to be undertaken all over again. This can turn out to be an expensive affair for the company. Using a staffing agency reduces this problem for your company. A candidate sent by the staffing agency can be replaced if he does not turn out to be as per your requirement. Candidates can also be taken on a contractual basis, checked out over that period and then hired full time if they fit the requirements of the job. The accountability to provide the right candidate rests with the staffing agency and generally if a candidate has to be replaced; it is done at either a minimal or no cost to the company.
The Bottom Line
Hiring a staffing agency and developing a long term relationship with them will help your company. Given time, a staffing agency will understand your work culture and the type of individuals who would best fit into your office setup. This will make it easier for them to select the right candidate for the job. The more you work with them, the better they get at finding you the perfect candidate.