For years, companies have battled with cyberattacks, virus infections, malware, and other issues that have, in most cases, caused the breakdown of service and disrupted their business operations. And the worst part is having to fix the issues for days, which means that customers might not have access to physical or digital services. The damage, indeed, is undesirable.
Several companies have had huge funds spent on fixing their damaged database, including those lost due to service interruption. But, what if there was a way of preventing these situations? After all, "prevention," they say, is "better than cure."
Every organization regardless of size needs a standby security structure to help in situations of a network breach. However, while some businesses assign this task to their IT teams, this group of brilliant technicians is already burdened with optimization and innovation tasks. So, adding a major responsibility such as company network protection to their to-do list might not be ideal.
Some firms, especially startups, might not have sufficient funds to build an internal security team from scratch. However, they can outsource a managed network security service to help them manage their network security and pull up a strong defense against cyber attacks.
What Are Managed Network Security Services?
Due to the increasing rates of cyber threats and crimes, companies are now contracting professional network protection providers – the MSSPs. They provide professional management and monitoring, protecting data and hardware from a potential threat.
An MSSP is a team of professionals specialized in implementing and managing network protection for organizations. Their tasks include the following:
Managing firewalls
Securing and setting up VPN (virtual private networks)
Blocking spam and viruses
Detecting unauthorized access
Implementing system upgrades or changes
Consultancy services
Device management
Vulnerability management
Log management and monitoring
Four Benefits of Managed Network Security Services for Your Business
MSSPs offer software-based services. And due to this, your organization will not need to hire extra staff or purchase hardware. With such operations, your business can benefit in several ways. Below are four of those benefits.
Cost-effective Solutions
MSSPs can help your business save costs in various aspects. For instance, since the service is software-based, it can save you costs of employing and training new staff. And it can continuously monitor the system better than any staff.
Also, MSSPs cover a broad range of technological services. Therefore, you can directly save on costs of the application, experts, and hardware with a onetime investment in it.
Saves Time
Time is a universal currency. And as a business, appropriate time utilization is very necessary. Therefore, any process that helps you save time can help boost business development. You can click here to read more about time management.
MSSPs help free up time by automating several processes. This way, your staff members can focus on their jobs and produce effective results. Also, your IT team can focus on the development of innovations, like new services, company roadmaps, and network optimizations.
Access to Recent Tools and Expertise
As a business, ensuring that your IT team is up to date on the latest techniques, technologies, and developments is vital for guaranteed safety. However, this can be expensive as it requires constant education and training.
Incorporating excellent cyber security technologies can help your business avoid these expenses. And a managed network protection service is your best bet. This is because they do not only provide you with updated tools but include professional consultations.
Employing an internal team with vast experience in network protection might be tasking and hard. However, outsourcing these services to a team with dedicated and experienced personnel can provide your business with security expertise. In addition, you are assured that your data is in good hands.
Direct Network and Cyber Security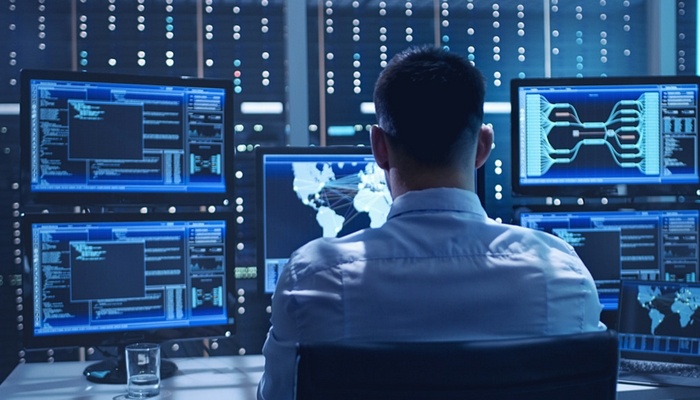 Due to the broad tasks your IT team might be handling, they might not be able to stay up with security industry trends like threat protection, endpoint protection, and phishing. However, with a reliable managed network protection service, you are ensured of a direct application of updated knowledge.
Scalability
Scalability is a vital factor in a business process because as you progress, you will need to make changes and adjustments. And MSSPs are not lagging on this. You can click on https://thebusinessprofessor.com/ to read more about scalability in business.
With an MSSP, you can make adjustments to fit your business needs. For instance, you can simply make additions if you require extra capacity. And if there is a need to adjust them back, you can.
Conclusion
Cybercrime is at its peak as criminals continue to find creative ways to infiltrate the database of companies by discovering vulnerabilities in their security systems. So, it might be tasking and expensive to track these threats without sufficient protection structures. However, this can be handled using a reliable managed security service.
An MSSP offers several benefits to businesses. For instance, organizations can keep track of the latest security trends, update their systems, and save time and money for other business processes. And whatever your business goals are, the benefits from a managed security service are desirable.