What is Cloud Computing?
Cloud Computing is a Informational Technology which delivers computing services like online storage, servers, software's, databases. Their are many Cloud providers nowadays like Amazon Cloud Services, Microsoft Azure, Apple iCloud, Google App Engine.
A Basic Idea to Cloud Computing by Infographics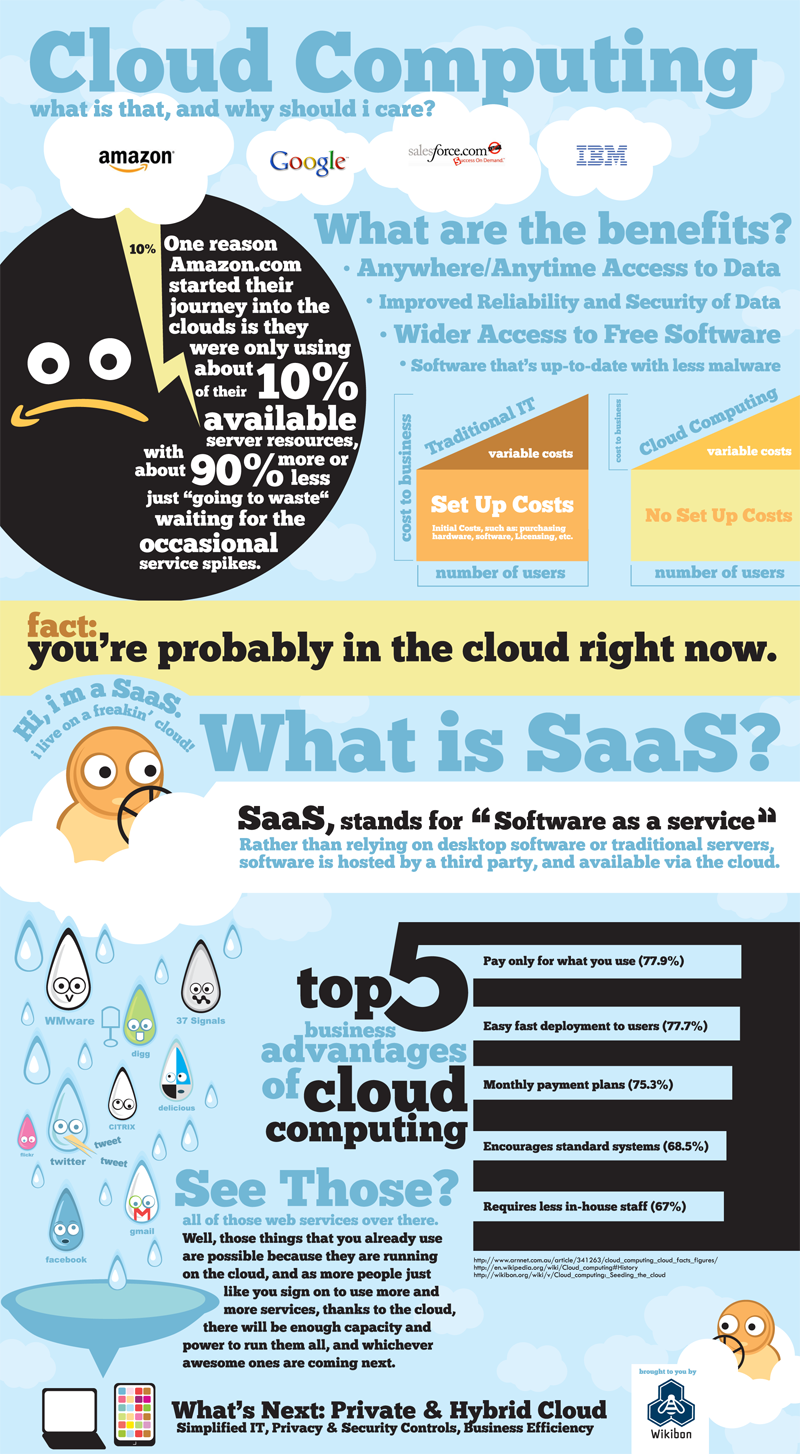 Uses of Cloud Computing
There are many uses of Cloud services, Most thing on the internet are running on cloud computing only.
Create Apps
Host Websites
Stream Movies, Songs
Analyse Data
Backup Data
Store Data Online
Mobility
Benefits of Cloud Computing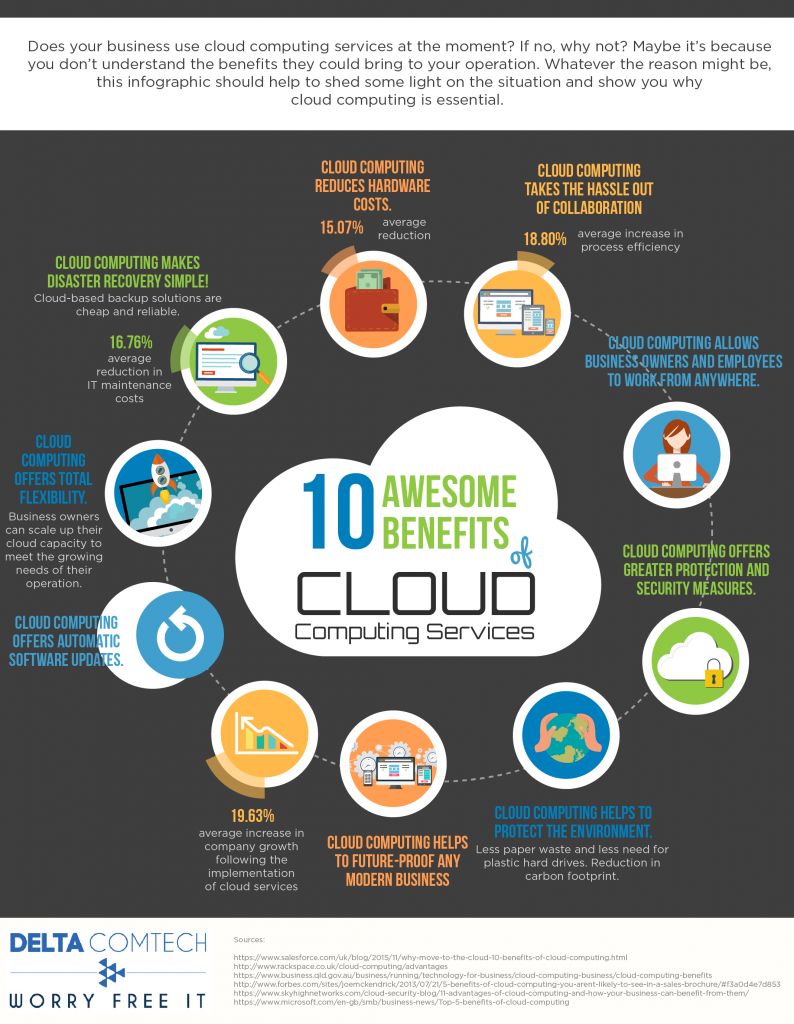 source: Delta ComTech
Top 5 Cloud Service Provider
You will find more statistics at Statista
Companies Providing Cloud Services
Amazon Web Services
 
source: Infographic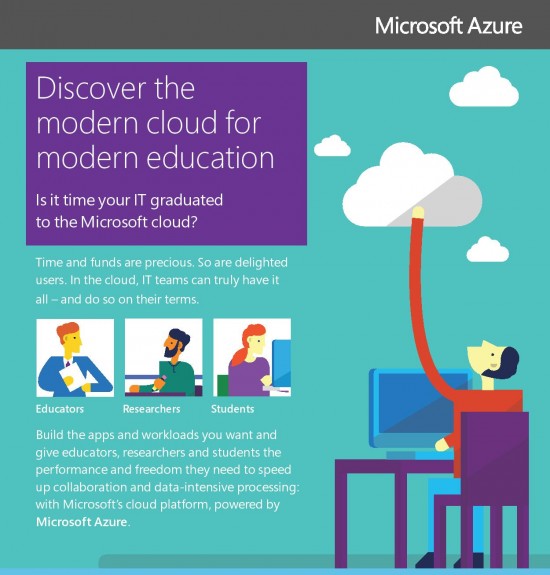 source: Elearninginfographics
Thanks for following the article, if you have any questions on Cloud Computing let us know in the comments section.