Under Construction Plugin Features, Pricing: The best Under Construction Plugin?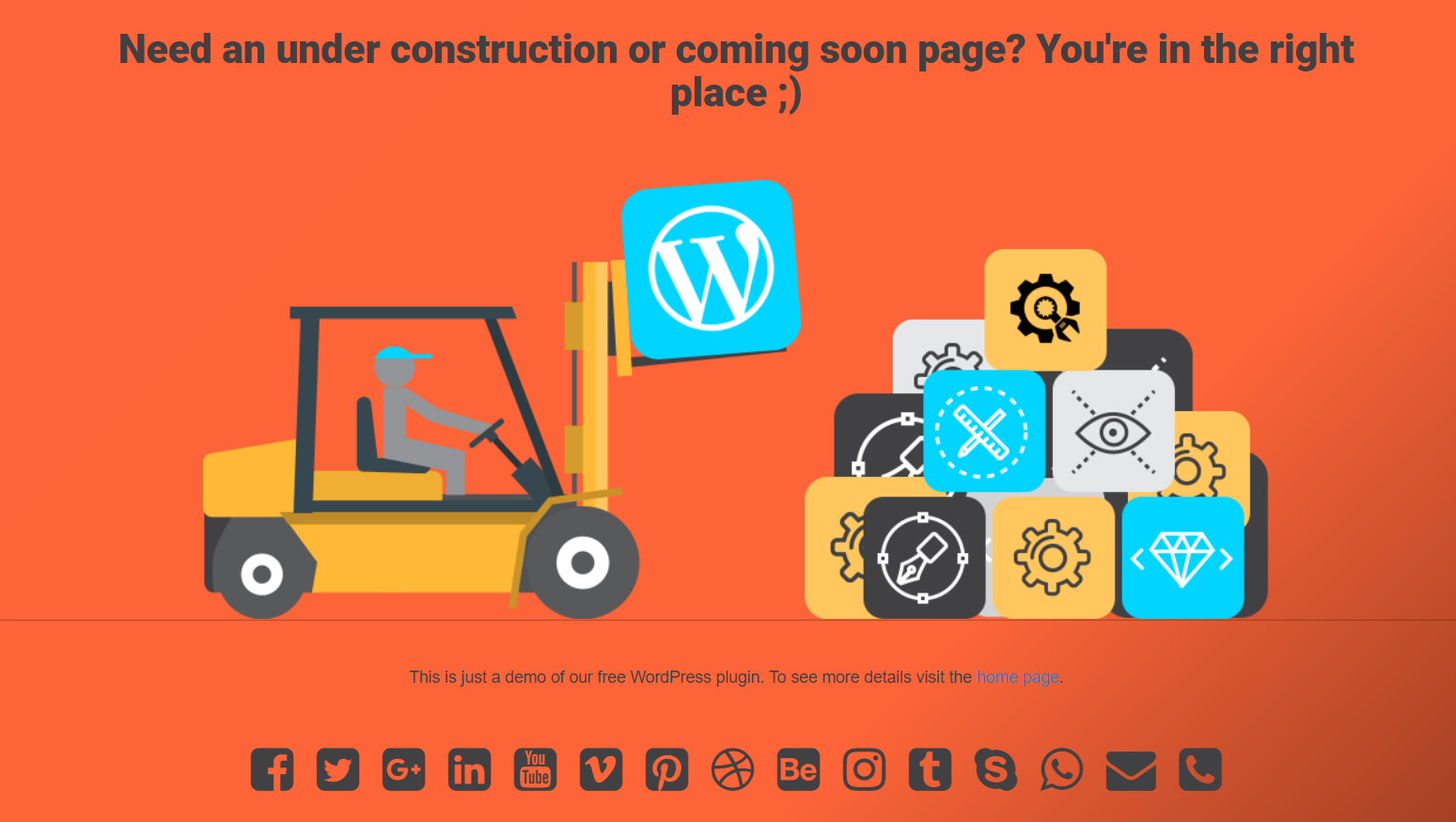 Under Construction Plugin: This plugin has been designed by Web Factory. It is the best Under Construction plugin one can use. With this plugin you can create Landing Pages, Sales Pages, Under Construction Pages and much more.The smooth and attractive User interface of this plugin makes it a lot easier to handle for a beginner.
Watch this video:

There is also a PRO version of this Under Construction Plugin which has a vast extra features than the free version. It costs around $25 a year which is worth every penny. It also comes with a 7 day money back guarantee, so in case if user didn't liked it they can use this option.
There are many other premium features available.
1. HTTP response code settings
2. SEO visibility settings
3. Cache Control
4. Redirect to URL instead of showing UCP
5. Disable feeds, RPC, REST API
6. Import/export settings
7. Premium USA based support
8. 7 day money back guarantee
Features of the Under Construction Plugin
There are many amazing features available in this plugin which hardly any other plugin provides.
1.Beginner Friendly Drag & Drop Builder: This is a beginner friendly Builder, anyone can easily make beautiful and attractive page.
2.300,000+ Searchable Images: This plugin provides you a vast choice of 300k+ royalty free HD images.
3.Templates: Sometimes people are busy so they can't build there pages on their own. Don't worry we have beautiful templates which can be used instantly.
4.Affiliate & Traffic Tracking: With this plugin you track inbound links with one click and share them on social media easily.
5. Build any One-Page Site: This plugin is all rounder you can create Landing Pages, Sales Pages, Coming Soon pages, Maintenance pages, Under Construction Pages instantly.
6.Fast & Friendly Support: We have a fast and friendly support to help you out anytime you want.
7.Various Social media icons are available: There are many social media icons you can add on the page like YouTube, Facebook, Instagram, Linkedin and many more.
8.Whitelisted user roles: You can set user roles which may see a different page instead of the maintenance page.
9.Whitelisted users: You can whitelist some users who can still access the website during maintenance time.
Check more amazing features at: Features
How to install Under Construction Plugin
Follow the following steps to install the Plugin.
1.Login to wordpress, Open the admin panel.
2.In the left menu, locate the Plugin menu and click on it.
3. Now click on "Add New" button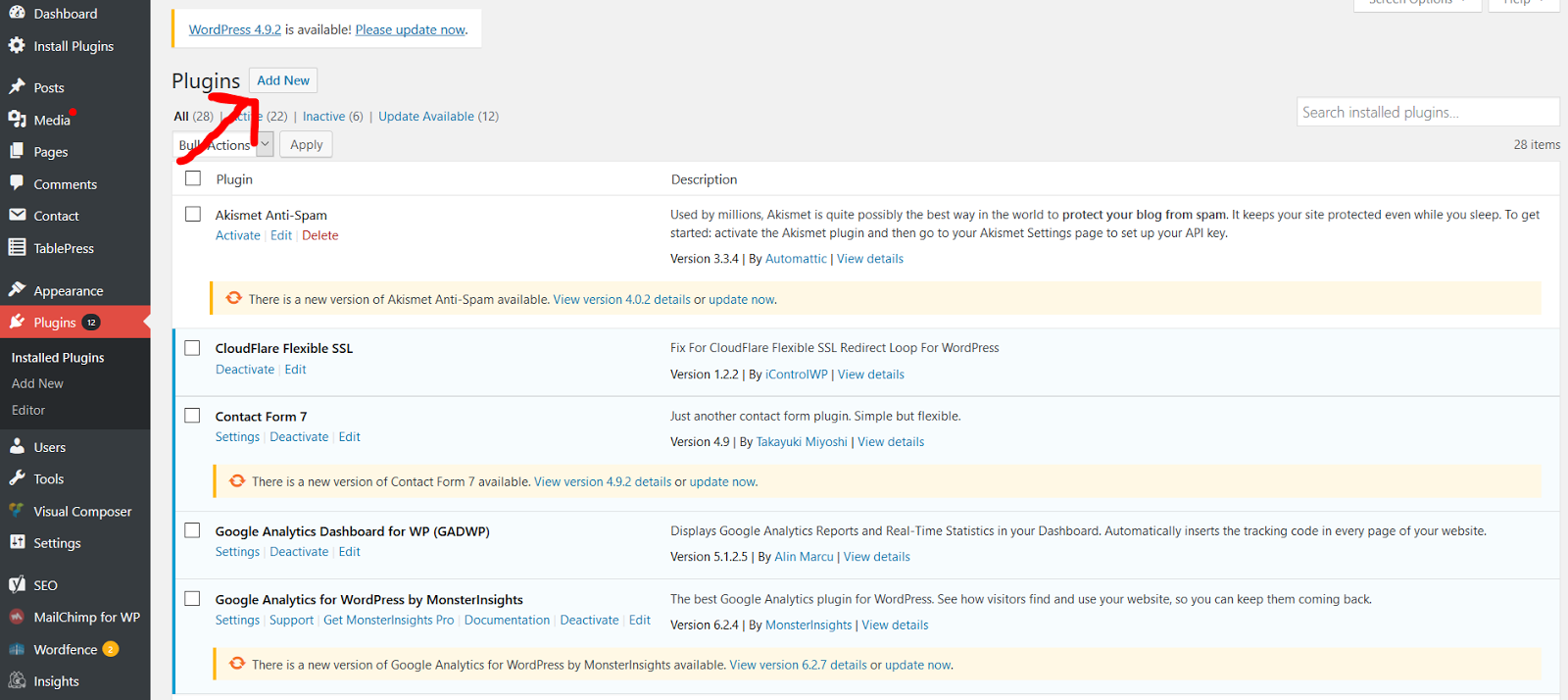 4. Now click on "Upload Plugin" button.

5.Upload the plugin and click on "install now" button.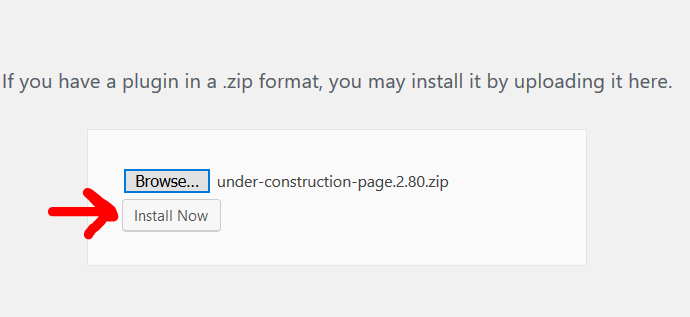 6. Now click on Activate plugin.
That's it the plugin is installed and ready to use.
Let us know in the comments section, which plan would you like to buy of this plugin.