Why is a double din head unit better than a single din head one?
All the terms like Double DIN and Single DIN for a car stereo system can be very confusing, especially for someone who is not very tech-savvy. If you want to change or upgrade your car's stereo system, then this article is for you.
In order to understand the complicated parts, first, the basics have to be clear. DIN originally comes from Germany. But, it is an internationally-recognized and accepted standard for stereo manufacturers for cars all around the world. Some of the stereos are of 1 DIN while others are of 2 DIN. There are also some non- standard ones that have 1.5 DIN. For them, the head unit of 1 DIN fits.
Single DIN car stereo
The dimensions of the single DIN stereo are 50mm in height and about 180mm in width. If the space in your car is for a 1 DIN stereo, then you can only replace it with a 1 DIN stereo. If your car does not have enough space for a 2 DIN head unit, then there is nothing to worry about. The only thing you will lose out on is the touchscreen. Apart from that, there are great options available for a much lesser price range.

Double DIN car stereo
The biggest change that you will see is in the size. The screen is a lot bigger. The overall size might be twice as much. Most of the Double DIN head units that you will come across will have a touchscreen that can be anywhere from 3.5" to 7" tall.
You can change the stereo system of your car if the car was made with space for a double DIN. You could also downgrade but there is no point in it. If you install a single DIN stereo in the space of a Double DIN, then you would have extra space for storage or you could even install a graphic equalizer.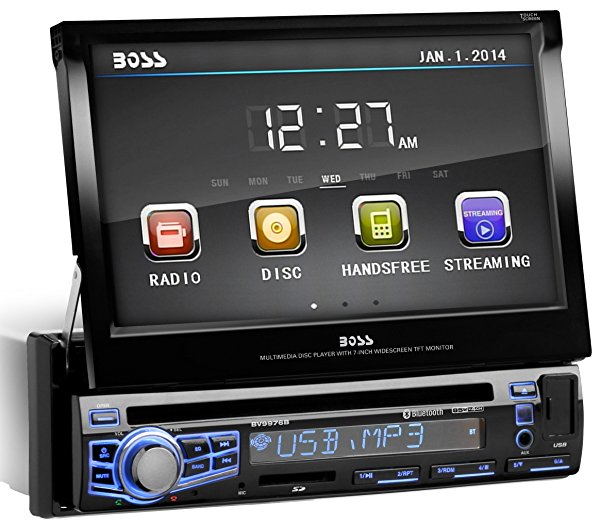 Why Double DIN is better
Although, a single DIN head unit is more than sufficient. A Double DIN unit has its advantages. Here are some of the things that you should know about double DIN units.
One of the advantages of having a Double DIN head unit is that you will get more power from the system. More power means better sound.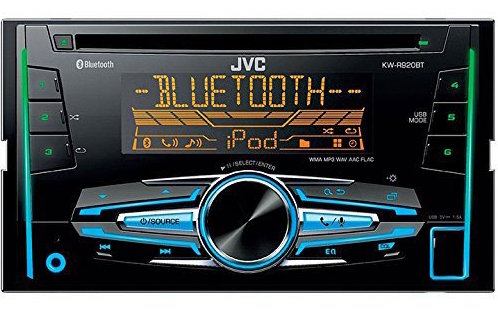 Most of the Double DINs have big touchscreens. It is the first thing that people notice when they sit in a car. It helps to add value to the car and makes it look good and expensive too.
One of the main points apart from the look is the features that a Double DIN head unit offers, like Bluetooth, along with many others. The touchscreen makes it so much easier to go to the settings and also customize it.
Here are some of the reasons that a Double DIN stereo would be better than that of a Single DIN, that is if your car has the space for it. Not only does it have more features but the touchscreen and overall experience is also much better.