How to watch YouTube in VR mode on iPhone
We all love watching YouTube videos on our smartphones and those videos even get more realistic and entertaining when you see it in virtual reality (VR) headsets which seems to be the whole new world of entertainment and fun where you find yourself "being there" in that place of unreal world.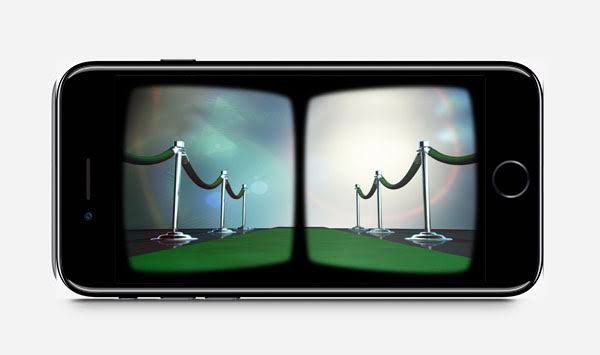 Virtual Reality videos is a lot related to the video games for some good reasons but YouTube is another platform which made people to love VR (Virtual reality) videos in apart from the simple one. We must always select the best VR headset that suits our smartphone. We can check reviews of different VR headsets on TechFuturae
Now IPhone users will also be able to watch any video in YouTube on VR mode with all new update of cardboard feature which lets you explore the whole new world of cinematic effect and virtual reality, unlike android users get the faster update from google and other apps which makes IPhone users face difficulties every time with new updates.
Watch any YouTube video in VR mode
Since the new YouTube 11.18 version update for IOS which gives you option to play VR videos on YouTube app.
You don't have waste your time to find the perfect application for watching VR videos as YouTube streaming service is enough to handle this job with all new Cardboard view update for your IPhone.
Follows these simple steps to watch any YouTube videos in VR mode on your IPhone:-
Before accessing the new feature make sure you have update install of YouTube version 11.18 or later, then only you will be able to watch the VR videos on your IPhone.
Step1. Go to your phone menu, open and launch the official YouTube app on your IPhone or any IOS you want. You should have latest updated YouTube app which supports cardboard feature to run VR mode.
Step2. On search bar find any video for you, then open it as you do.
Step3. Tap once on the video to see the on screen icons for option and settings, then hit the three vertical dots on the top right corner of the screen to show the extra options.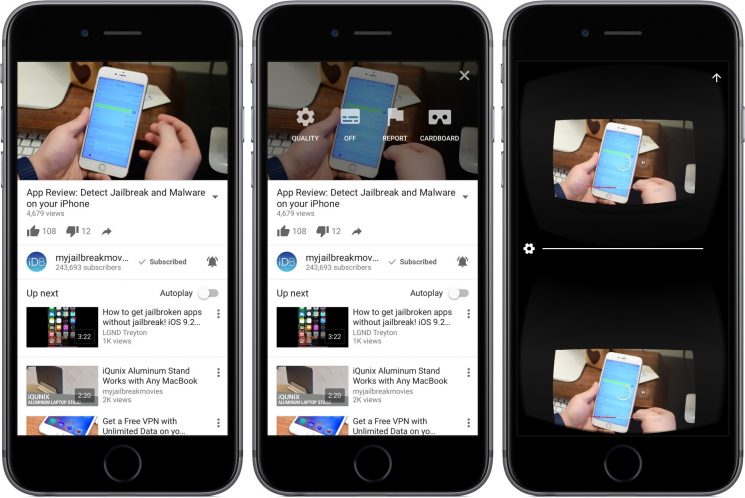 Step4. You will see the four icons on screen, one will be cardboard like icon which you have to tap once, and then your video will split into two in landscape mode.
Step5. Then simply place your IPhone or any IOS device into the cardboard or any VR headset and now enjoy the virtual reality with your IPhone in cardboard through the lenses with the help of YouTube app.
If you will follow these given steps, I definitely say that you will it helpful for your purpose.
Final words
In this we have told you how you can watch YouTube in VR (Virtual reality) mode and I must say the above mentioned steps will help you to enjoy your YouTube videos whether the video is filmed with 360 camera view or not.
I hope you found it helpful for your query keep visiting our site to get the latest technical updates and many more helpful articles for you.