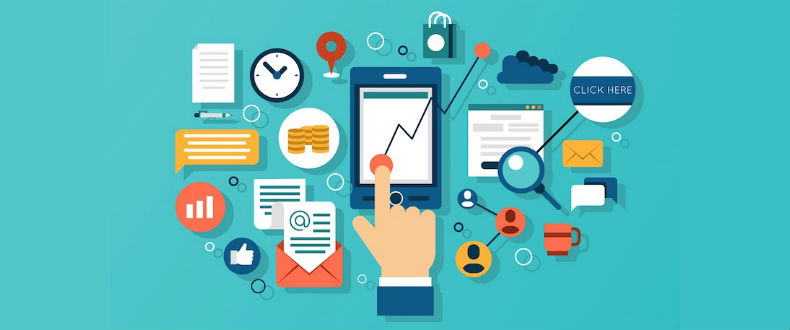 In digital marketing trends, predicting what the future might bring is one of the aspects that make campaigns so successful. In fact, according to many marketing experts, any business can easily stay ahead of its competition if it can master predictive analysis. However, with more and more technologies emerging on a daily basis, and digital marketing techniques changing in real time, it is nowadays quite daunting to keep pace.




To be ahead of the curve, therefore, you need to be on the lookout for what's coming next and take the right steps to get your business to the next level. Without further ado, here are the top digital marketing trends to watch as we approach 2019.
Reviews and Referrals are going to replace Ads
Consumer opinions posted online are among the most trusted types of advertising and a bigger percentage of consumers are cited to believe and make purchases based on past customer reviews and testimonials. What does this mean for your business in 2019 and the coming years? Well, instead of spending a lot of money and time into paid advertising campaigns, you need to focus more on customer reviews, referrals, surveys, and custom content. Scout for consumer advocacy and influencer programs to grow your brand awareness and your reputation among your prospective clients.
The rise of video content and voice searches 
Today, more than ever, people are more likely to watch online videos than scroll and read all the content in an article. To capture the short attention spans of your audience, therefore, you'll need to create high-quality short video clips that provide helpful information. For instance, you will need to stream events or focus produced clips on behind-the-scenes information about your products.
Besides lack of patience to read web articles, today's consumers don't have the patience to type keywords or phrases into Google search queries. Most of them tend to perform searches when driving or multitasking, and increasingly turning to voice searches.



In fact, digital marketing industry leaders are predicting the voice search will comprise 50 percent of all search queries by 2020. This predicted shift might radically alter how you optimize your website with keywords because spoken searches often include questions, casual language, and colloquialism.  To keep up, you might need to hire an SEO company that understands your industry well. If you are in the dentistry industry, for instance, you'll need the services of an SEO firm that's well versed with marketing for dentists.
Increased adoption of augmented reality
Initially associated with gaming entertainment, augmented reality (AR) has expanded into a wide range of shopping applications, construction industry, architectural and interior design. More and more companies are experimenting with a wide range of AR applications to project new outfits into their clients' bodies, to project furniture into clients' rooms, and differentiate colors onto walls in their homes. To stand out in 2019, many businesses are going to use AR to provide their clients with more information about their products and to give them an opportunity to test a variety of products at home instead of physical stores or retail locations.



And there you have it: top digital marketing trends that are likely to dominate 2019. Although 2019 is barely a few months away, you can still stand out of the crowd by leveraging some of the highlighted trends to future proof your business against the dynamic digital marketing landscape.